Quarta-feira, 05 de Junho de 2013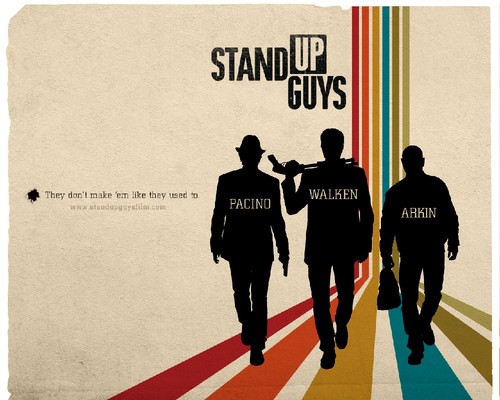 Há filmes que são bons mas quando acabamos de os ver fica sempre aquela sensação de que podiam ser melhores.
Este é um deles. Os 3 actores principais são excelentes (Al Pacino, Christopher Walken e Alan Arkin), os diálogos são engraçados, a história é fácil e como bónus tem a Addison Timlin (a inesquecível Sasha Bingham da Season 4 do Californication).
O que faltou? Talvez um Tarantino ou em alternativa (mas aí tinham de ser outros actores com outro sotaque…) um Guy Ritchie a realizar e nesse caso acredito que este divertido "Gangsters da Velha Guarda" iria dar o passo em frente… A matéria prima está toda lá…
Ficou-se pelo bom filme que relata a história de 3 amigos nas 24h que se seguem à libertação de um deles (Al Pacino) da prisão onde esteve nas últimas décadas.
É um filme de gangsters mas também acerca da amizade e da decadência física e mental que nos atinge com a idade. Vejam e divirtam-se
"It's time to kick ass and chew bubblegum, and I'm all out of gum."